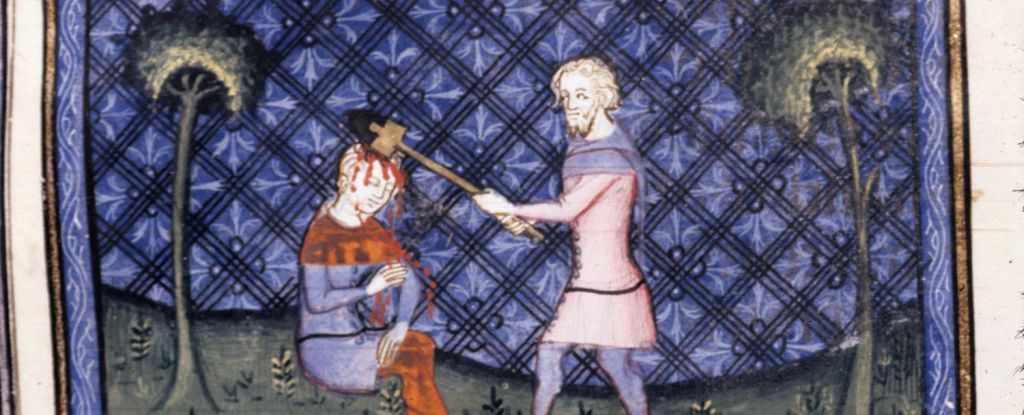 Detail of a 14th century medieval miniature of Cain killing Abel. (British Library)
Oxford today is known as a place of learning and elite scholarship. Several hundred years ago, the university town had something of a darker reputation.
A deep dive into historical documents reveals that during the late medieval period in the 14th century CE, Oxford had a per capita murder rate four to five times higher than other high-population hubs like York and London.
And the reason? Bloody students.
Like, quite literally. Newly translated documents list 75 percent of the perpetrators of murders with known background as "clericus", a term most commonly used to describe students or members of the then-recently founded University of Oxford. And 72 percent of the victims were also classed as clericus.
Read the rest of this article...