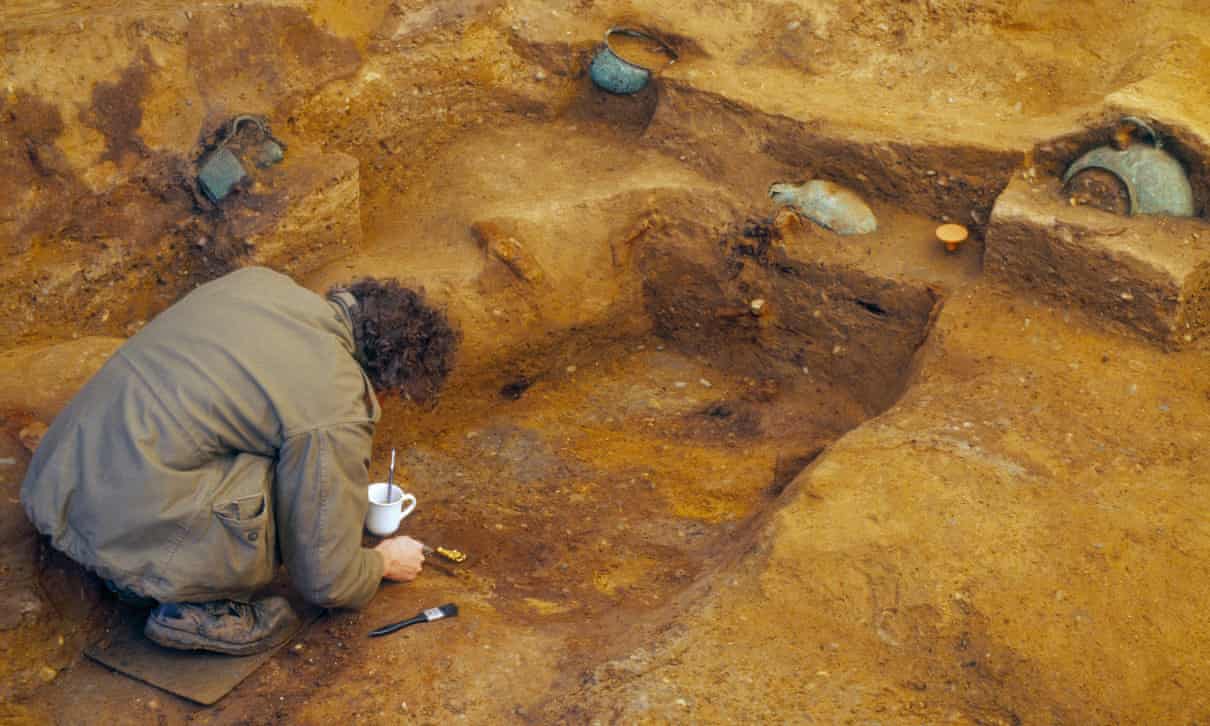 An archaeologist excavates the Saxon 'Prince of Prittlewell' grave site before developers move in. Photograph: Mola
Brexit has led to a serious shortage of senior archaeologists, sparking fears that controls on developments could be lifted and undiscovered treasures and untold stories about our past will be lost for ever.
"There's a hiring crisis in archaeology," Lisa Westcott Wilkins of DigVentures, an archaeology social enterprise, told the Observer. "We've lost a tranche of skilled workers from Europe and [there's been] the instability of the pandemic."
"One of our real terrors is that the government is going to use the shortage of archaeologists as an excuse to reduce our role in the planning system, just as it's being redesigned with a white paper, paving the way for development at the expense of our history. Imagine this country without finds, such as the Viking and Roman discoveries at a development at Hungate in York. That is terrifying to me."
Under planning regulations, developers fund excavations ahead of construction work. It has led to discoveries as significant as the so-called "Prince of Prittlewell", a royal Saxon grave in Essex, which might never have survived if it weren't for archaeological work ahead of a road scheme.
Read the rest of this article...