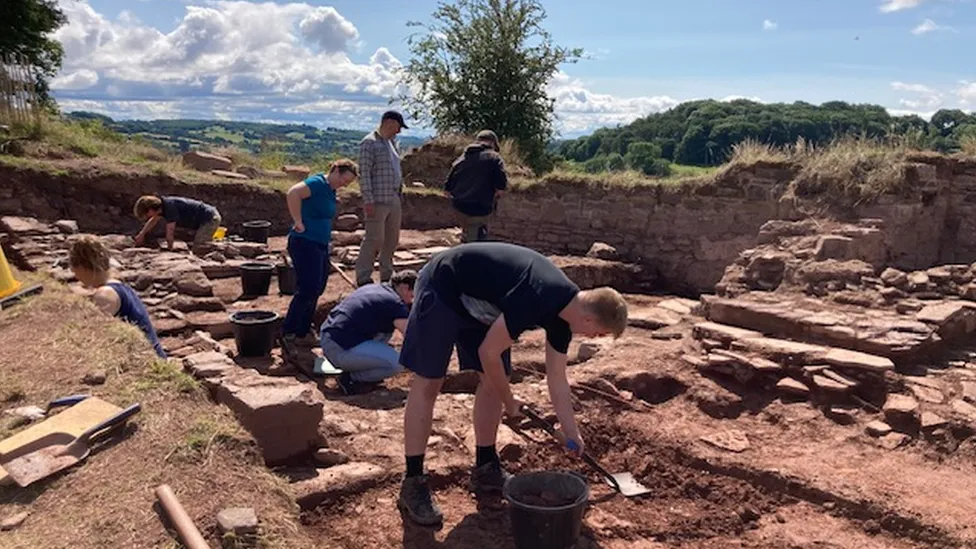 Students from Manchester and Cardiff have been taking part in the Snodhill Castle dig
Marks left by stone masons and the remains of a hidden gate were found at Snodhill Castle in Herefordshire.
Tim Hoverd, the council's archaeology projects manager said the finds gave an idea of the cost and strength of the Norman castle.
The dig was at the site of chapel inside the castle and the finds suggested a substantial building, more on a par with a small church, he said.
Mr Hoverd said: "We should be able to trace who these masons were and when they were working in the county or nearby."
The trust which runs the castle has previously said it5 believes it has found the site of a Royal Free Chapel, a church belonging directly to a monarch.
Read the rest of this article...