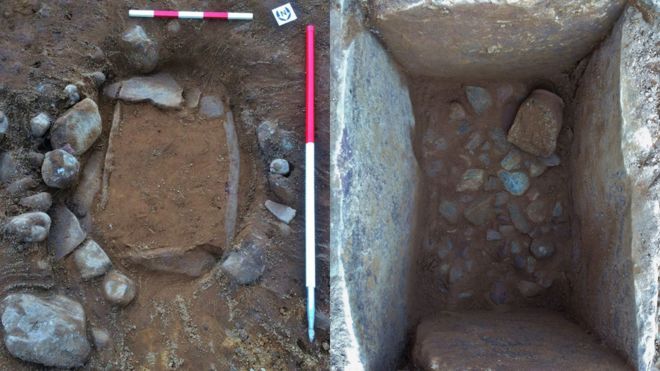 The latest grave to be found is pictured before and after soil was removed from inside it
Archaeologists say they are finding increasing evidence that a site near Loch Ness was important for burials in the Bronze Age.
A second 4,000-year-old grave has been located in an area being developed in Drumnadrochit where a stone-lined grave known as a cist was found in 2015.
The discovery two years ago included human remains.
The latest grave had filled with soil causing degradation to the pit, but a single Beaker pot was found.
Archaeologists said the decorated pot may have held an offering to the person who was buried in the cist.
The first grave was discovered during work constructing the new Drumnadrochit Medical Centre and excavated by AOC Archaeology Group.
Read the rest of this article...