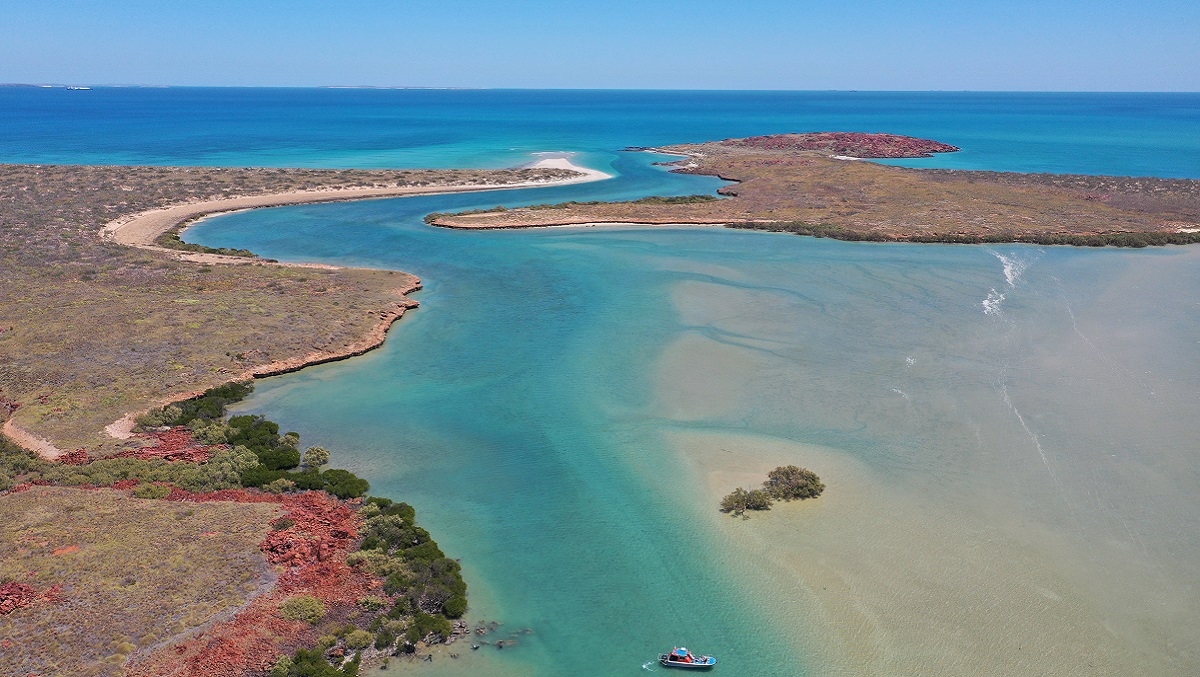 The survey area in the Dampier Archipelago, Western Australia. Credit: Flinders University.
Submerged archaeological sites discovered off Australia's northwest coast offer a new window into the migrations, lives and cultures of Aboriginal people thousands of years ago, when the continental shelf was dry.
This was a time when around 20 million square kilometres of land was exposed, before the last glacial loosened its grip on the planet and melted ice drowned coastal areas – and large swaths of human history – under the sea.
In Australia alone, two million square kilometres were flooded, hemming back a third of the continent.
"You're talking about a huge, expansive cultural landscape inhabited by Aboriginal people all over the country… which is just a blank, empty map," says Jonathan Benjamin from Flinders University, lead author of a paper published in the journal PLoS ONE.
Read the rest of this article...