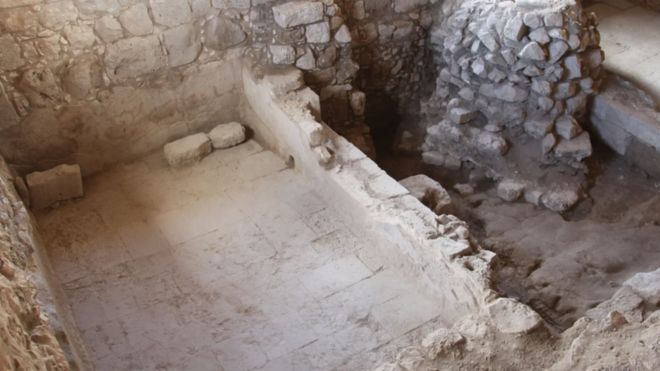 The winery is unusual in having two treading floors
A huge winery dating back to the Crusades has been found under a house in Mi'ilya in northern Israel.
The townspeople have been working together to shore up the ruins of the 12th century King's Castle that dominates their Galilee skyline under the guidance of local archaeologist Rabei Khamisy, the Haaretz newspaper reports.
But a businesswoman who runs a filling station in the popular tourist destination asked for a parallel dig under her own property, and that's where Dr Khamisy uncovered what could be the largest wine factory the Crusaders ever built during their presence in the Levant.
"The Byzantines had much larger wineries, but the Crusaders had nothing comparable as far as we know," he told Haaretz.
Read the rest of this article...